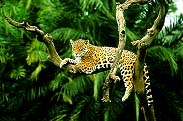 Areas of research interest:
Stochastic Modeling - including Probabilistic Graphical Models
Behavior Modeling
Social Network Analysis

The Boxford Preservation Society.
Some of my favorite (and least favorite) quotes.
Books I've read and books I'd like to read but probably will never have the time to.
Movies, shows I've seen
For some recent publications click here.
Here is
where I want to be.
Some Mathematics and Engineering web pages I find useful:
Some OR and related firms and organizations:
Software and Computing resources:
Resources of use when shopping for products made in the USA, or least in democratic nations:




Some Boston and North Shore Theaters:

Nature, the environment and animal safety: Click here!

Some links related to ancient Peru

Some links related to Things Mesoamerican and/or check out the Archaeological Institute of America

Train stuff is here.

Links I have used for personal travel reasons I keep here.

Hotels and Bed and Breakfasts I've stayed at in California, Minnesota, New England, New York and Canada Click here!
Campgrounds I've stayed at in New England and Canada Click here!

Food and recipe cites here.

See what the FBI has to say about crime in your area at this site

Here are a couple gov. links GOV

Here's a site about Supercross

My Java play pages:

My wife's home page: Rocio


Link to an article about Huntington Station, Eagan





If your learning German, check these sites: Here, here, and here.

If your going to Germany, look here: CIA World Factbook 1999 listing on Germany and Long information on Germany.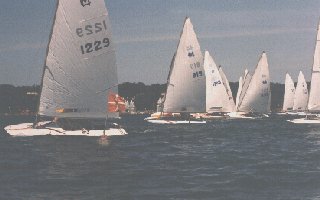 Check out the Lake Harriet Yacht Club if you like Sailing.




Pages related to Minneapolis/Eagan areas and Minnesota:
Here is useful information about Minneapolis that a tourist agent won't tell you about (see, in particular, Hot News):
Bigbook.com:

Some TV Channels that my cable service carries:
Check out the U.S. Tennis Association

Aquarium sites.

Coupons?: Click Rewards, Money Mailer, Super Coupons

Classifieds: Classifieds2000

Click here for some links regarding
Coffee!
Gardening info:
Click here!
Alternative Energy
links/info
Home Loan Refinancing Information
Some links concerning Real Estate issues, started with ones I accessed while looking into buying real estate in Minneosta

Look here for apartment rental listings: Never rent without seeing! The last entry is to aid one in moving.
News, Newspapers, Magazines, Radio, Movies and Music

Some links related to Financial Matters

Official OMD Website and Official Ultravox Website




Here's a link to IBM's Patent Server

Some search engines:

Here's a Roast of the Twin Cities I've written.

Click here to see Gidget and then click on Gidget to get her to speak!

Mensactivism is actually an interesting site.

Here's a page with some game links:


China's Secret